Stop Feral Pigs from Destroying Your Land with a Big Pig

Panel Trap
Easy-To-Use Panel Traps. Live Video Camera System And Trailer Included.
Trap 24/7 From Anywhere..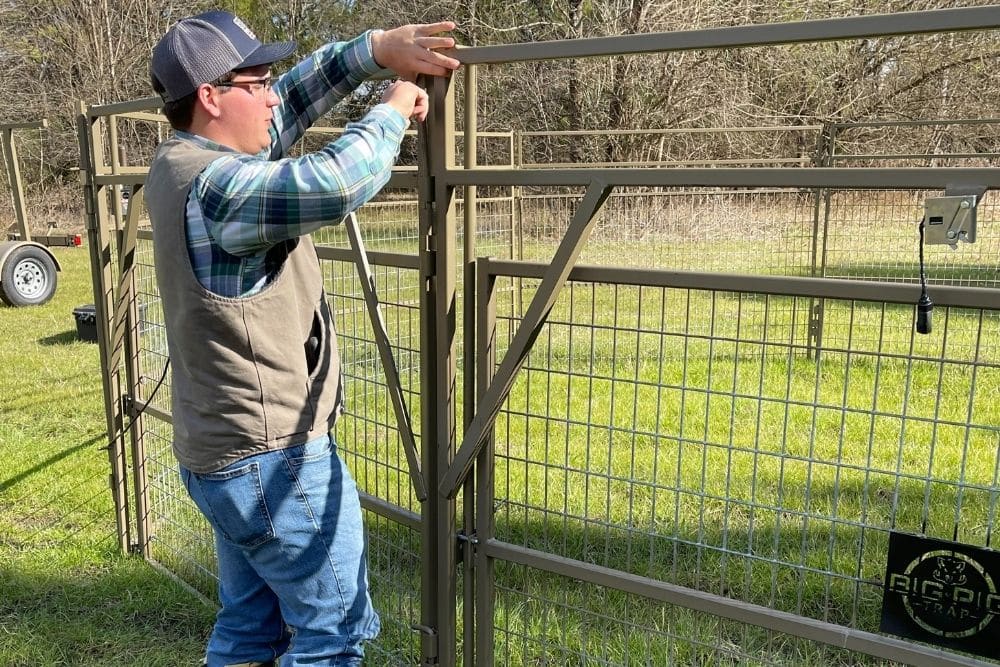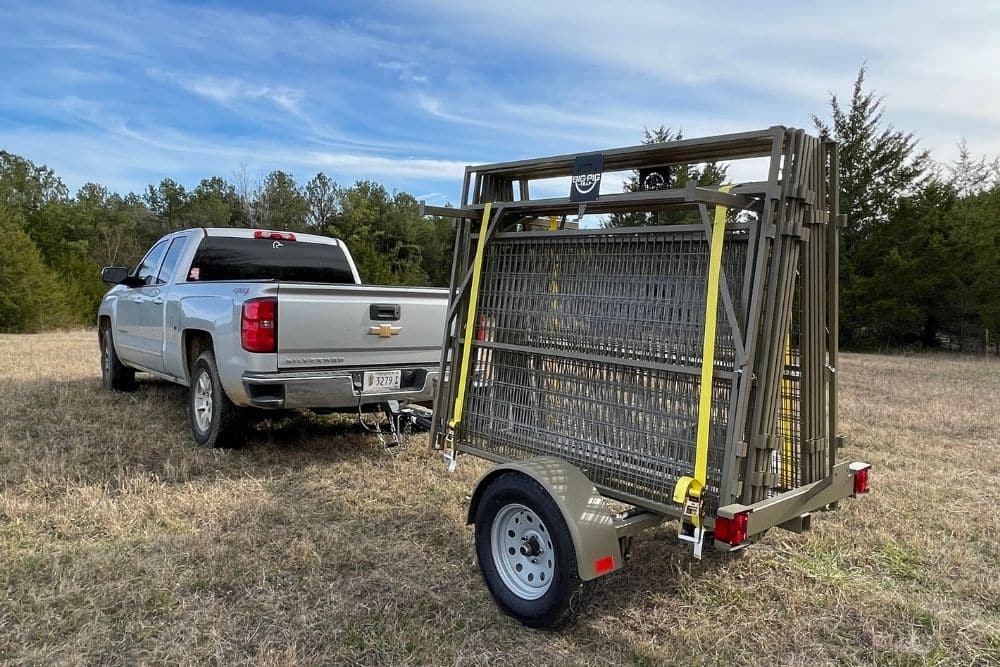 Easily change location with customized trailer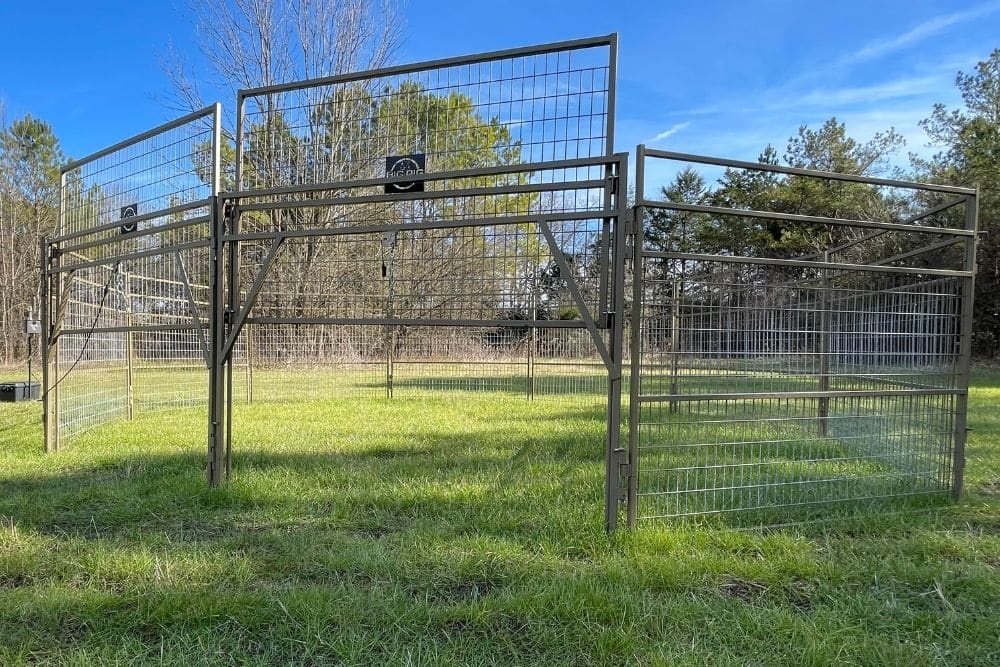 Larger size and dual gates to catch more Feral Pigs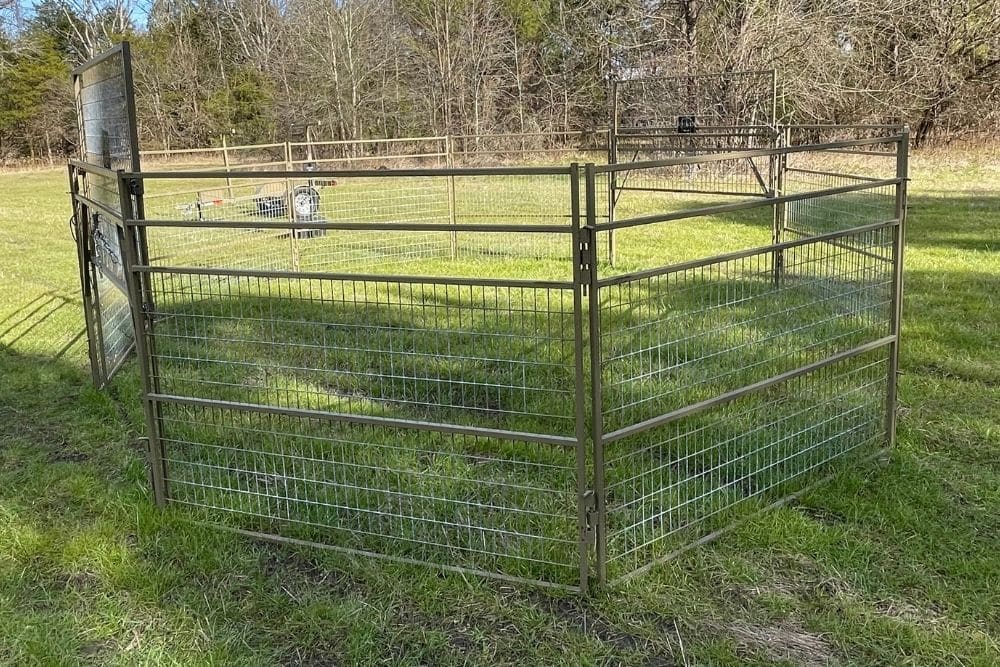 Interchangeable panels and gates can be added or removed to achieve the desired size and shape
Dual 5/8" pins joining each panel
Panel structure is 1" (14ga) square tubing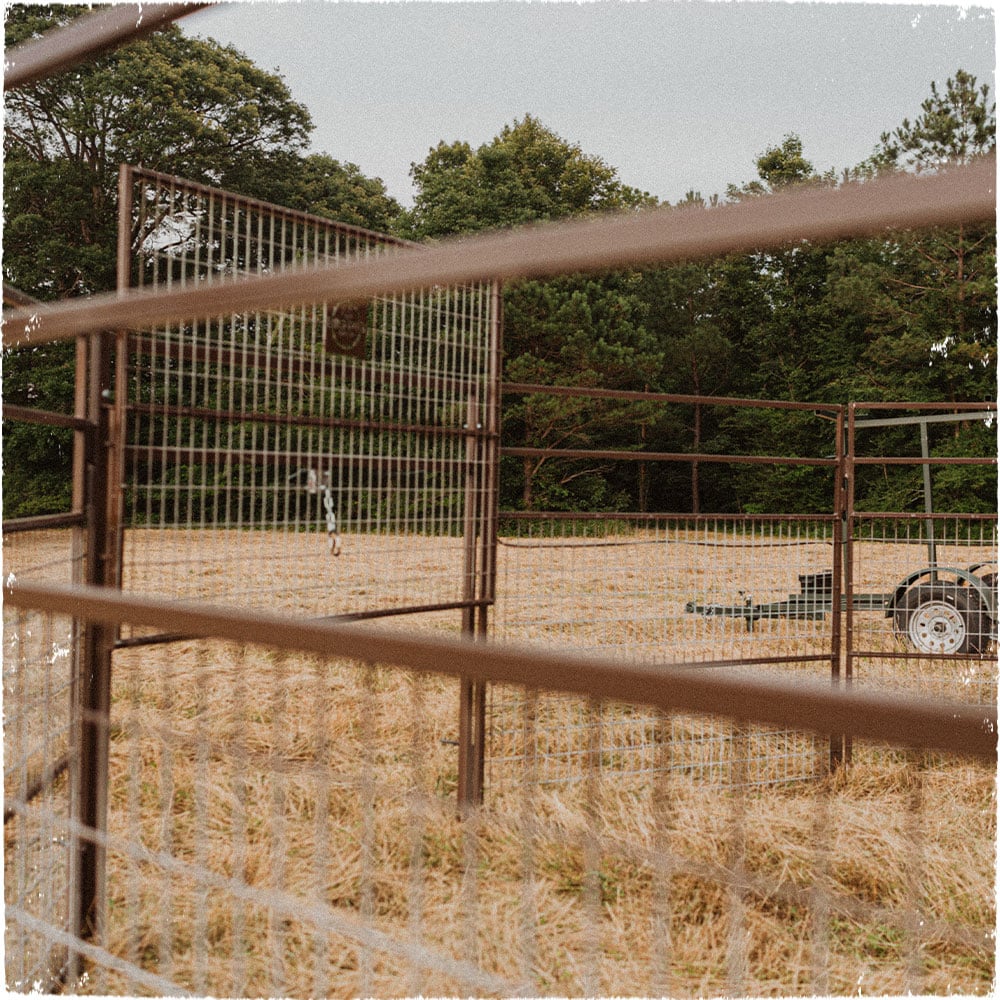 HOW MUCH MONEY HAVE YOU LOST TO FERAL PIG DAMAGE?
A Big Pig Panel Trap Protects Your
Crops • Land • Water Quality • Native Wildlife & Habitats
• Livestock Pastures • Farm Equipment
Feral Hog damage costs $1.5 billion annually in the U.S. Reclaim your land, prevent unnecessary losses, and protect your investments with a Big Pig Trap.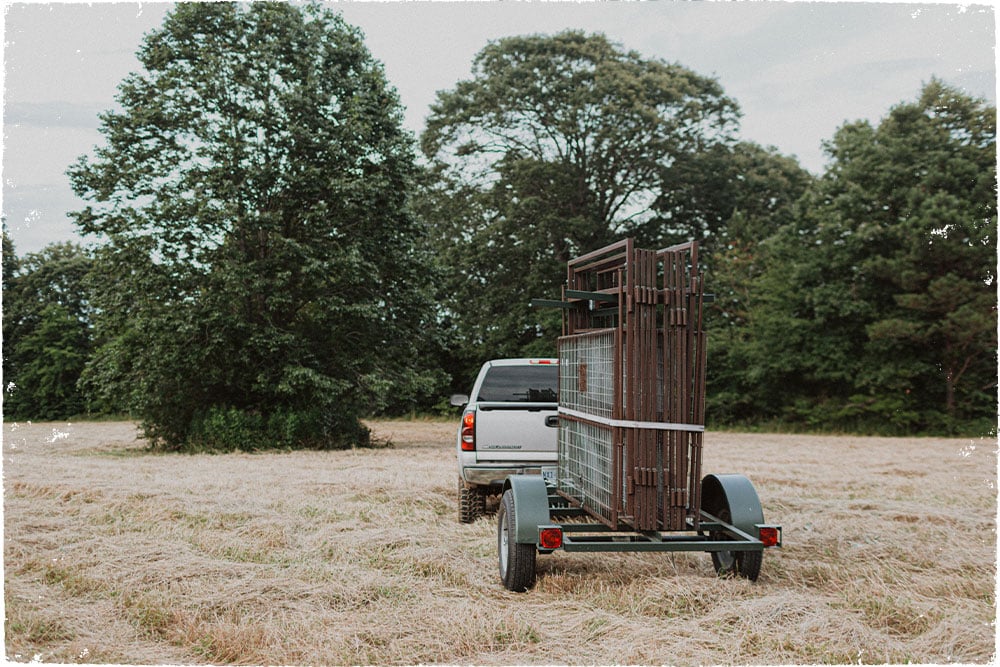 FIND & PRE-BAIT
Locate the freshest pig signs with easy access and start pre-baiting before your trap arrives. This will give you a head start trapping your Feral Pigs.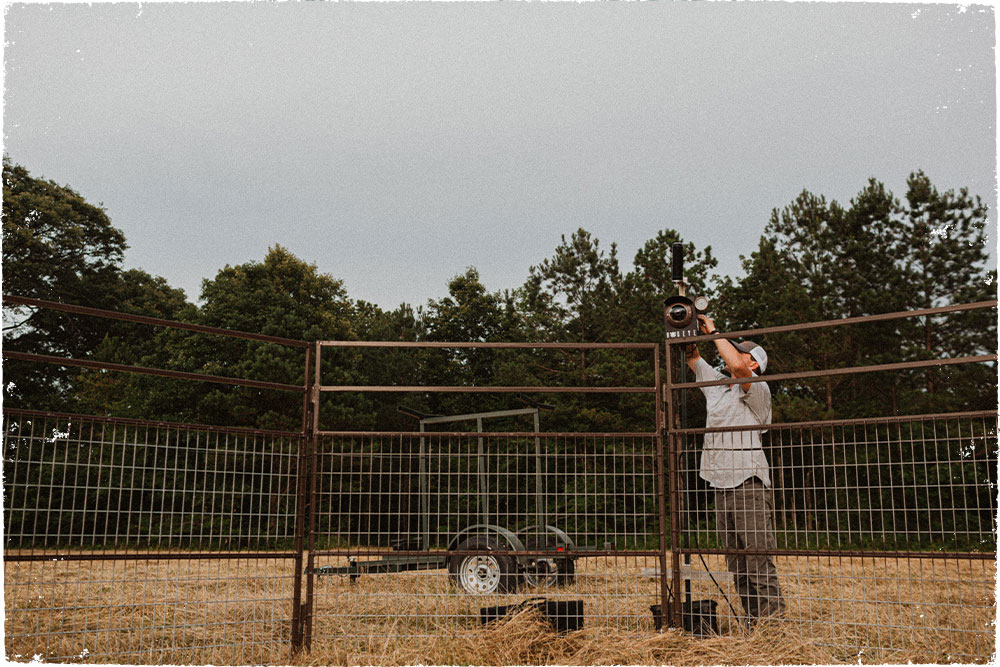 INSTALL THE TRAP & CAMERA SYSTEM
Set up the trap and camera system while continuing to bait.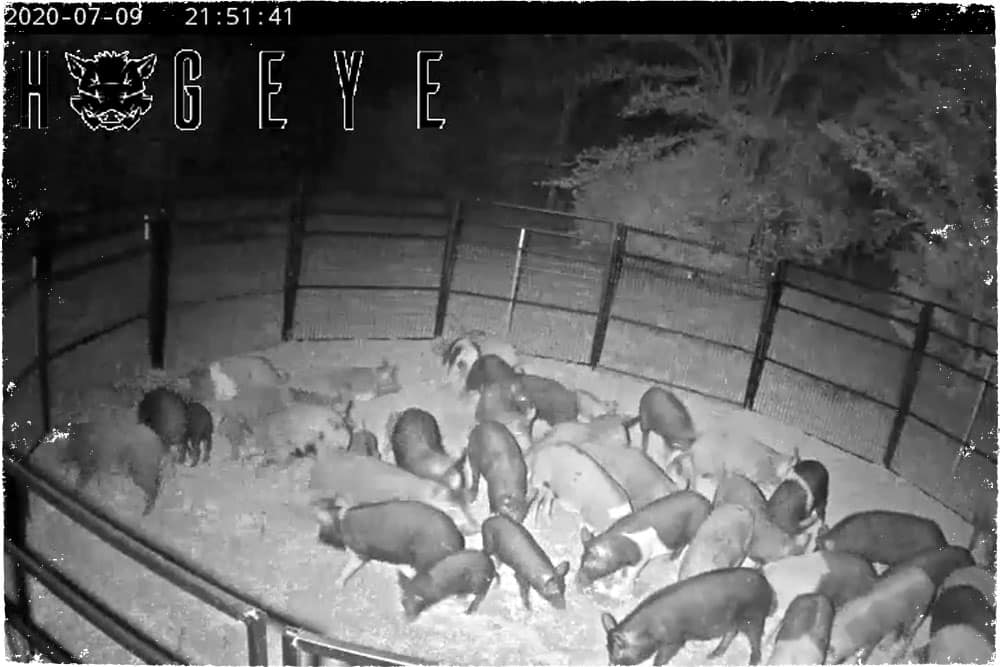 PROTECT YOUR LAND & PROPERTY
The live-video camera system notifies you when pigs are in your trap so you can trigger your trap gate 24/7 from anywhere to catch the entire sounder.
BETTER TRAPS HELP YOU CATCH THE ENTIRE SOUNDER
Hear From Others In Your Shoes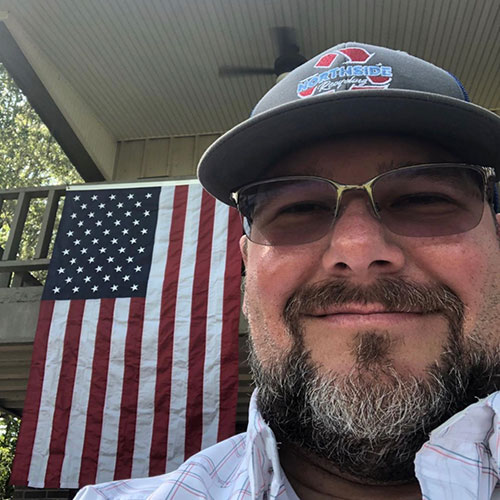 The Big Pig Trap is top-of-the-line. An instant drop of the trap by a simple push of the button on the HogEye Camera App.
– Eric McCormick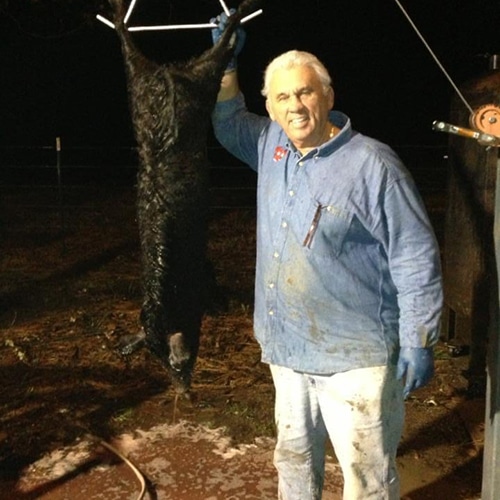 The Big Pig Trap is the best I've ever seen. The ability to catch and hold large numbers of hogs is second to none.
– Cary Hill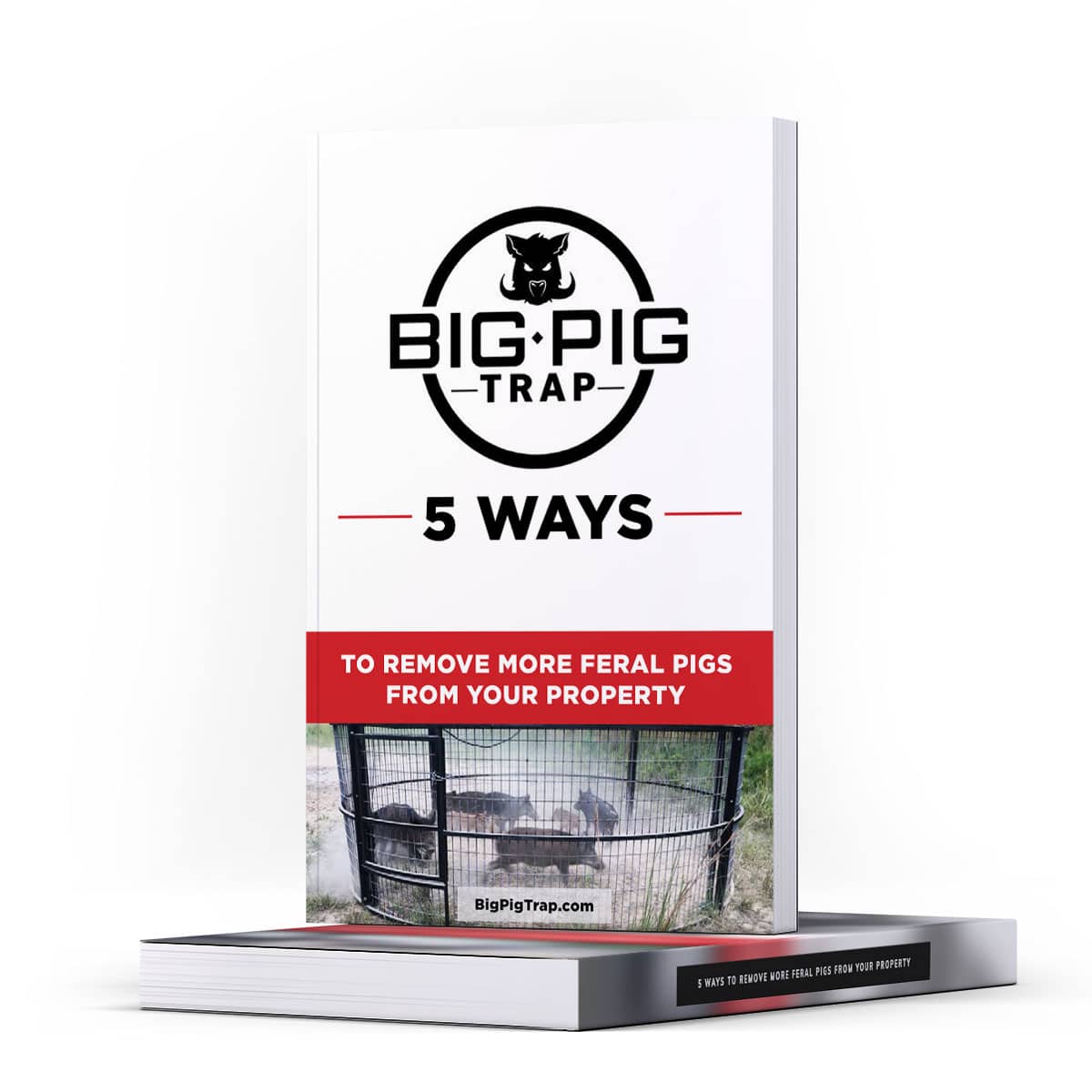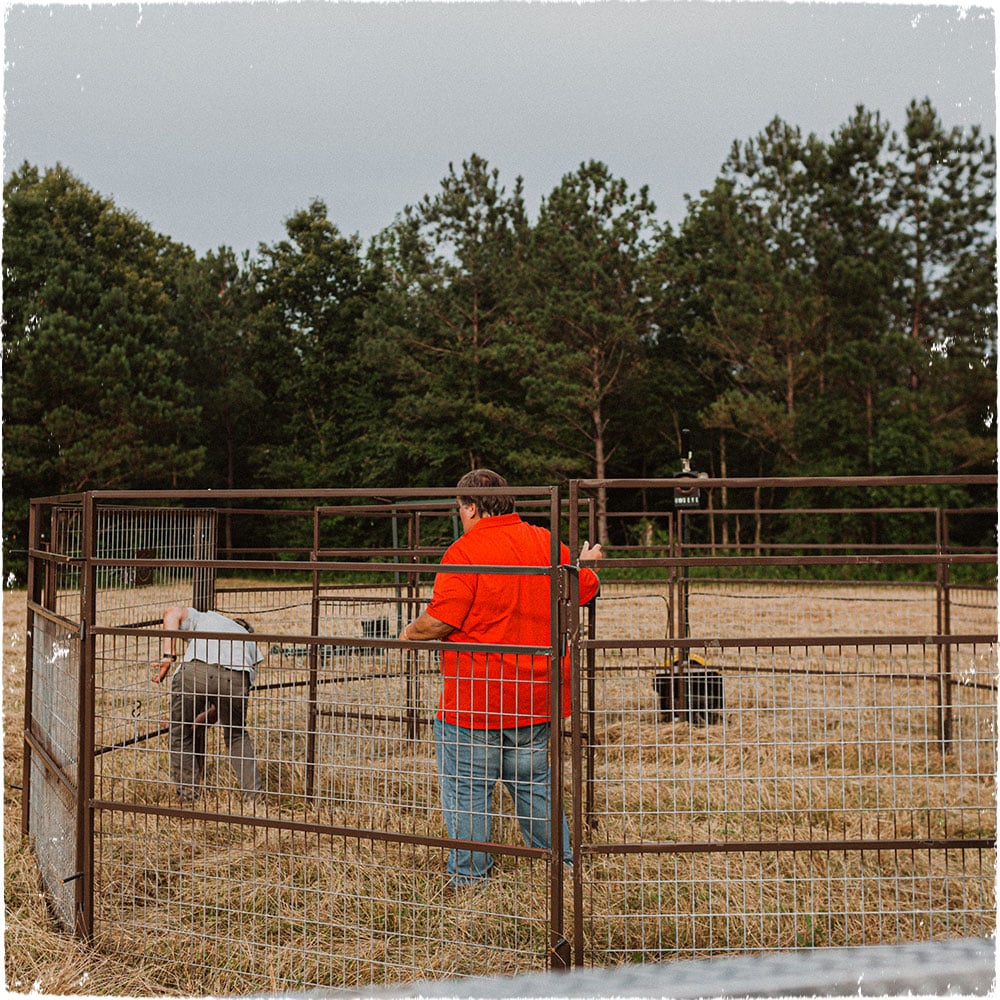 Become a Big Pig Trap Dealer
To get started, complete the form at the button below. We'll contact you to discuss how you can become part of the Big Pig Team!